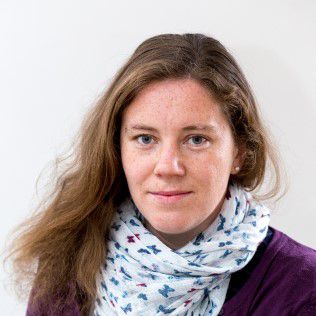 Josie Hughes
Assistant Professor
,
EPFL "Swiss Federal Institute of Technology"
Switzerland
Presentation - Deploying Robots in Agri-food from Farm-to-Fork.
Agri-food is a vital and necessary industry contributing to the economy, society, health and culture. There is a fundamental need to radically innovate to develop more sustainable practises which are also more tolerant to the changes arising from climate change. From automated harvesting to lab automation and soft sensing tongues, this talk will explore the different means by which robots can play a role in transforming agri-food processes from farm to fork.
Biography
Josie Hughes is an Assistant Professor at EPFL where she established the CREATE Lab in the Institute of Mechanical Engineering in 2021. She undertook her undergraduate, masters and PhD studies at the University of Cambridge, joining the Bio-inspired Robotics Lab (BIRL). Her PhD focused on examining the role of passivity in bio-inspired manipulators, and methodologies for exploiting morphology soft large area soft sensing. Following this, she worked as a postdoctoral associate at the Computer Science and Artificial Intelligence Laboratory, Massachusetts Institute of Technology in USA in the Distributed Robotics Lab. Her research focuses on developing novel design paradigms for designing robot structures that exploit their physicality and interactions with the environment. This includes the development of robotic hands, soft manipulators and automation systems for applications focused on sustainability and science. Her group explore applications for agri-food, human collaboration, robot scientists and also environmental monitoring. Her work has been published in journals including Science Robotics and Nature Machine Intelligence, and she has won numerous International Robotics Competitions Awards.