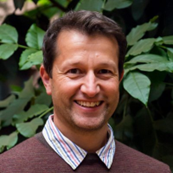 Martin Dallimer
Professor in Environmental Change
,
Leeds University
Currently my research falls into three broad areas :
biodiversity conservation and ecosystem services;
land degradation, sustainable agriculture, land-use and development;
urbanisation, urban greenspaces and sustainable cities.
My work centres on applying and developing methods to understand the multiple values (including in monetary and non-monetary terms, as well as metrics of ecological 'quality') of ecosystems and natural environments. I am particularly interested in how these values might be linked both to biodiversity and underlying ecosystem properties, as well as to human health, well-being and life chances.